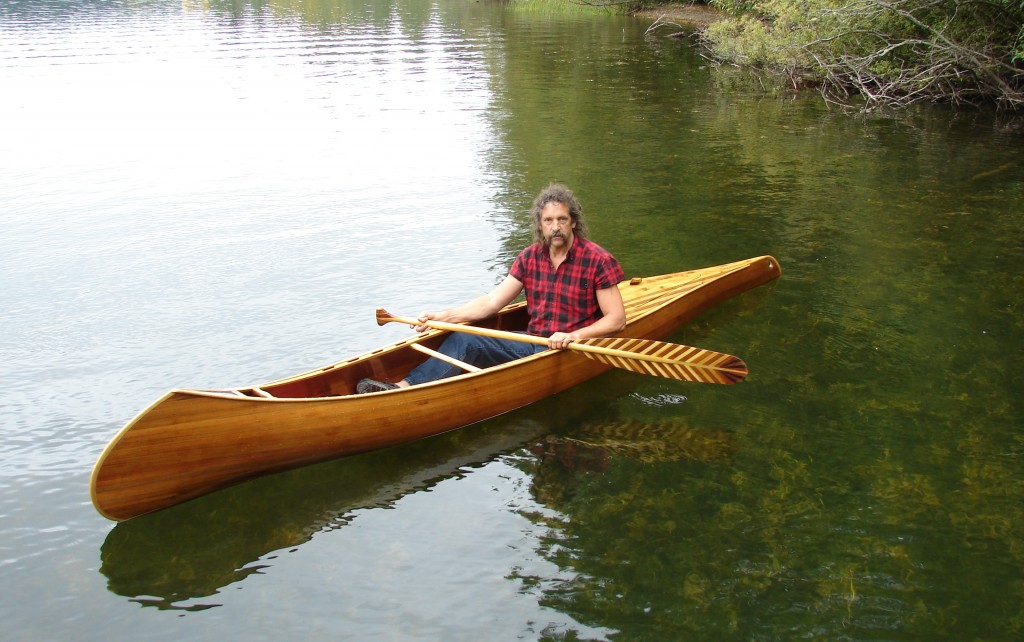 The Soli 2215
Length: 15' 3"
Beam: 22.5"
Weight: approximately 50 lbs.
Gunwale height amidships: 13"
Bow height: 21"
Rocker: 2.5" fore and aft
Load capacity: A 200 pound paddler and a moderate amount of gear.
Price: Five Troy Ounces of gold coin, preferably U.S. minted. Silver coins at a current equivalency rate are also acceptable. See Payments, Why Gold? On the main page.